Train Schedule
#1 Click on a month name to view the train schedule for that month.
#2 Note your preferred trip date.
#3 Enter your trip date in the Tickets panel and select other reservation details.
May
June
July
August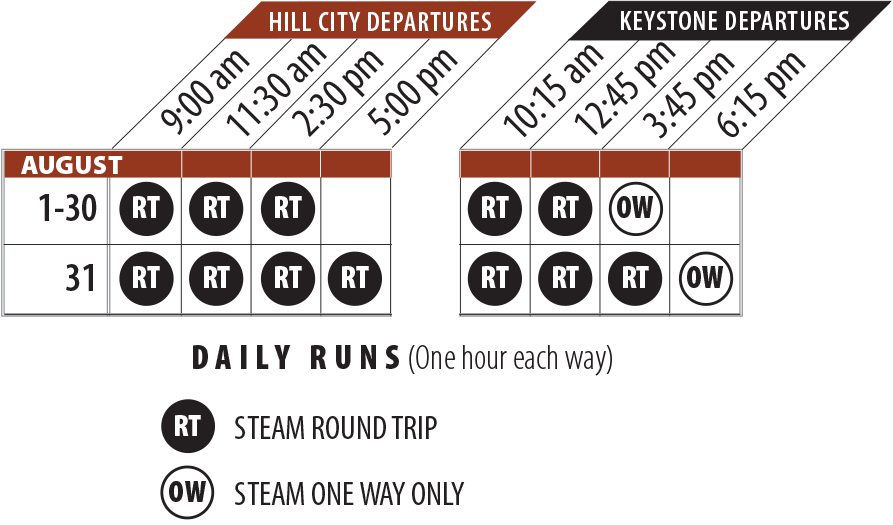 September
October
November/December
As with any railroad, motive power, schedules and fares are subject to change without prior notice.